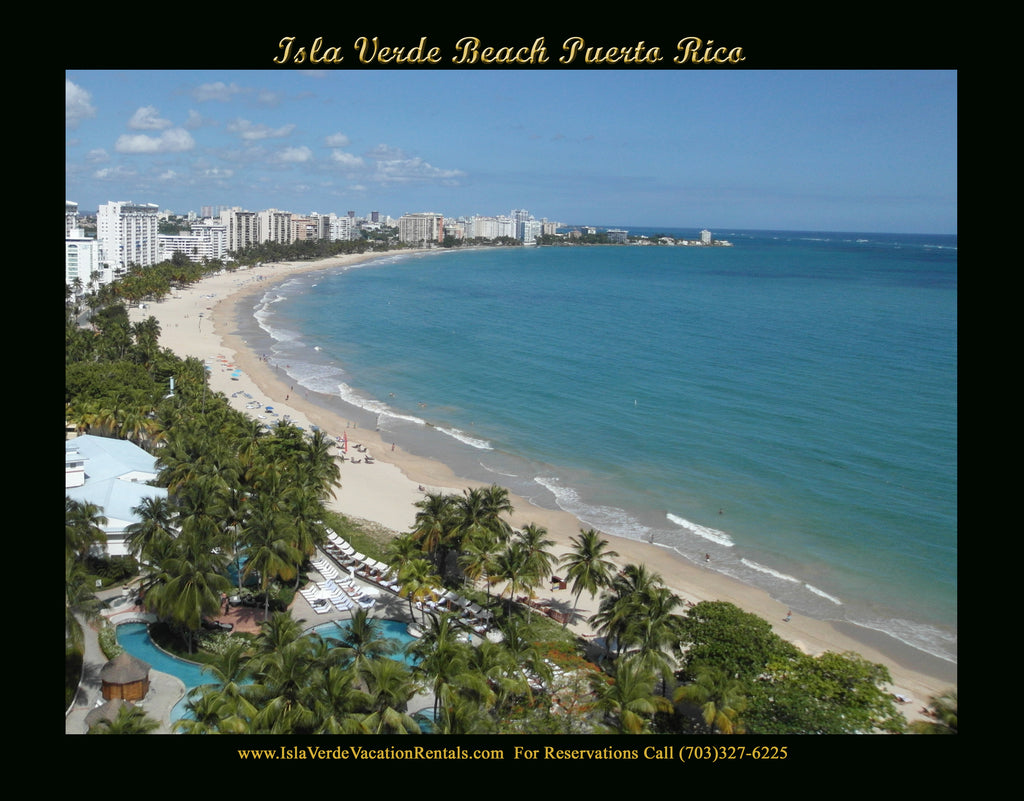 Blue Penthouse Studio Isla Verde - From $87 a night - Email or Click Below for rates- , Puerto Rico
---
Share this Product
{[{GetTitle()}]}
{[{item.Title}]}
{[{item.Price}]}
---
Penthouse Studio with King size bed, Equipped kitchen, Cable 42" Sony flat TV wall mounted,  High Speed Internet and Wi-Fi for your laptop, DVD, Large balcony, AC, Phone and Free parking. Located on the BEACH at the ESJ Towers  just 5 minutes from the Intern'l Airport and next door to two Resort Hotels with Casinos...the San Juan Intercontinental Hotel and the  El San Juan Resort Luxury Hotel & Casino. Amenities include a large pool, sauna, gym, 24 hour business center, billiard, ping pong, game room, mini market, restaurant and concierge in lobby, 24 hours Reception Desk and security.
We provide linen and towels. Within a short walk to Pizza Hut, Church's Chicken, Burger King, Subway, Ponderosa, Baskin-Robbins, KFC, Dominos Pizza, Taco Bell, Wendy's, Walgreens, Fresh Food Supermarket, Chinese Restaurant and Mi Casita Restaurant serving favorite Puerto Rican delights. Great for a Romantic vacation in tropical, sunny Puerto Rico. Comfortable for a NONSMOKING couple, no pets.  Call for rates.  A $200.00 refundable security deposit is required and a $70.00 cleaning fee. You may charge your vacation to your Visa, MC, AE or Discovery credit card. Call 1-800-200-5964 for available dates or send email to hmsdc@aol.com.
Review:
Gar from Ohio
Review Submitted:
February 22, 2011
Date of Stay: February 2011
My husband and I really enjoyed the studio. The view was awesome! We woke up to the surf every morning. The studio was clean and the bed comfortable but the balcony was the greatest amenity of all. At first, the guards had me cautious but it worked out for the best. We had a small car and the parking garage was a little tight but we just weren't use to it. We did not use the pool but it looked great. The beach was beautiful. We did have to get use to the 'step' in the kitchen but it made for some laughter until we got use to it. If it had a pocket door for the bathroom the room would be perfect. It felt very cozy and comfortable and had everything we needed. Thank you for a great stay and we will be back!
Owner's Response:
Thanks for taking time out to review my studio. You guys were great tenants...the room was so clean when I walked in that for a minute I wondered if you had actually used it! I'm glad you enjoyed your stay and I do hope to hear from you again in the near future. The Green studio, as I call it, is actually my favorite and the one I use when I stay in PR because it seems cozy and has everything a larger apartment but in small doses.  Come back to Puerto Rico soon!